What is Your "Why"? - And Why Does it Matter?
So....what is "a why"?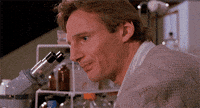 A why can be many things - but the term relates to your goals, and the reason you want to achieve them. The WHY. 
In this podcast episode we break down examples of your why when it comes to a weight loss goal. 
In this episode we cover: 
What is a Weight Loss Why?

Your reminders as to what you want to gain through losing

Something more specific than 'be healthy' / 'look good'
Remember! Your why and your goal must be for YOU - no one who does it for others will be successful for the long run.
Want these podcasts sent straight to your email as Daily Motivation Mail?