Compass Club Explained with Proverbial Ducks
The WHY of Compass Club... explained with Proverbial Ducks

You want to live your best life.
You want to BE your best.

You want to be organized, motivated, efficient, in touch with your inner-self, and all around feel like you have your proverbial ducks in a proverbial row each day. 
🦆🦆🦆🦆🦆🦆

You should feel this way. You deserve it! You deserve a life reminiscent of the most gloriously regimented flock of iridescent waterfowl imaginable.
✨🦆🦆🦆✨🦆🦆🦆✨


You feel like you just need to get organized, create a vision board, get in touch with your inner thoughts and feelings, keep track of your finances, budget, things to do, schedule, goals, habit reminders, meal plan, daily food, water, and exercise, establish a morning and evening routine,
and above all, stay motivated!
That's a lot of proverbial ducks to keep in a row.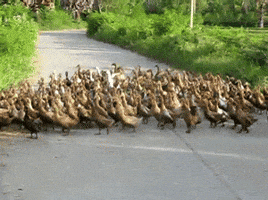 You wanna get shenanigans done and make progress. Us too.
That's why we created Compass Club!
 
We help you wrangle your ducks into a row, and we do it with style.
Invest in your best with Compass Club!
Ready? Let's Go!