Coming Soon!
Sign up for updates on Compass Book
We hate spam too. Unsubscribe at any time.
What is Compass Book?


The Short and Sweet Version:
Compass Book is a Monthly Motivation Planner* and Mini-Course subscription designed to help you live your best life.
*Planner, Workbook, Journal, and more!* 
The Longer Version with Proverbial Ducks

You want to live your best life.
You want to BE your best.

You want to be organized, motivated, efficient, in touch with your inner-self, and all around feel like you have your proverbial ducks in a proverbial row each day. 
🦆🦆🦆🦆🦆🦆

You should feel this way. You deserve it! You deserve a life reminiscent of the most gloriously regimented flock of iridescent waterfowl imaginable.
✨🦆🦆🦆✨🦆🦆🦆✨


You feel like you just need to get organized, create a vision board, get in touch with your inner thoughts and feelings, keep track of your finances, budget, things to do, schedule, goals, habit reminders, meal plan, daily food, water, and exercise, establish a morning and evening routine,
and above all, stay motivated!
That's a lot of proverbial ducks to keep in a row.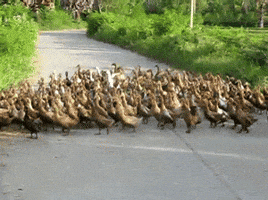 You wanna get shenanigans done and make progress. Us too.
That's why we created Compass Book!
 
We help you wrangle your ducks into a row, and we do it with style.
Invest in your best with Compass Book!
Ready? Let's Go!
 
COMPASS BOOK
Your Monthly Motivation Planner and Mini-Course acts as your guide, 30 days at a time.
Every month you get...

COMPASS BOOK
A new Compass Book is mailed to your door every 30-days. It introduces a new motivation topic and helps you with Relaxation, Inspiration, Motivation, Planning & Tracking.
DAILY MOTIVATION MAIL
If you aren't already subscribed, you'll be added to daily motivation mail! Here, you'll find tips on staying pumped up and motivated to shine - one day at a time! 

THE MONTHLY COURSE
Happiness psychology simplified and put to work for you. A new Happiness practice is covered every 30 days. We scour the world's best self-help books, expert tips and research on each topic - and then - boil it all down to simple actionable steps for you to follow!

Each month the world's best tips are simplified into 'what to do' - all in a fun,  entertaining & travel-inspired way!
FACEBOOK GROUP COMMUNITY
Challenges, giveaways & inspiration - oh my! Join the fun! You'll love the community in our amazing Facebook Group. Hang out with us daily! Chat, engage, and get to know other amazing people who are also on the journey to improve their happiness a bit more, 30 days at a time.

Let's all smile more, laugh more, enjoy more - together!
"
I just love this journal. It's a great way to set and meet goals and keep track of how you are doing. There was also nice looking recipes, coloring pages and various puzzles. Very pleased and I will be a long time subscriber for sure."

Katriana Braley

Columbus Ohio, United States

"OMG!!! I LOVE this book. It has EVERYTHING in it. There are articles on wellness, word finds, adult coloring pages, a space for a vision board, goal planning worksheets, and undated daily planner pages with a weekly review at the end of each week.
...
Great job guys. I wish more people knew about this bc it's an absolutely amazing product!"

Cary Haskin

Virginia Beach Virginia, United States

"I have been using my planner every day!!! It has a lot of useful information ... If I was going places, I would definitely be carrying this planner around with me. I can't wait to try the recipes."

Blanca Campos

Madison Alabama, United States

"I LOVE THIS!! This is something that I have been trying to formulate for years with odd pieces of paper, a printed out calendar, quotes written out here and there. YOU HAVE MADE MY DAY creating this!! It is big enough I can slip my own folded pieces of paper with my various ideas, notes and to do lists. The ringed book is sturdier than a normal 100 page subject notebook (which I was using). I can't wait to see what the future monthly compass books await. THANK YOU!"

Odette Clouthier

Columbus Ohio, United States
HOW IT WORKS
THE PLANNER: 
It's more than just a planner.

Each month focuses on a new Motivation Theme and is a workbook, guide, journal, and activity book.
Get Motivated
The Motivation Theme is Explored via:
An article explaining the theme
30 Thematic Journal Prompts

30 Affirmations
30 Motivational + Themed Quotes

40 Lined Pages in the back for Notes or Journaling
Inspiring Travel Themed Imagery
Get Organized
Plan with confidence:
2 Month Views
5 Week Views

Weekly Meal Planning
Weekly Grocery Shopping List
Weekly Review + Plan Spread
Budget Tracker
Daily Habit Log
Monthly Habit Tracker

Currently Doing + Feeling Prompts
Ideal Morning + Evening Routines
Vision Board
Goal Planning Pages
Your Command Center
Each of the 30+ Daily Spreads Include:
Spaces for Date + Day
Mood Tracker
Weather Tracker
Movement Tracker
Weight Tracker
Meal Tracker
Steps Tracker

Water Tracker
30min. Schedule from 5:00am - 10:30pm
Habit Tracker Space
Motivation Space
Large list available for Things to Do
Beautifully Themed Full-Color Photo Margins
Rest and Relax
Recharge your batteries with:

Themed Word Search
30 Day Challenge
Themed Crossword Puzzle
Self-Care Bingo
4 Delicious Recipes 
Beautiful Coloring Pages
...and more!
Designed with You in Mind
Functional as heck and pretty to boot:
Travel friendly 6"x9" Size
Coil Bound for Folding and Laying Flat
Soft, pet-able matte soft touch cover
Full, rich, vibrant color throughout to delight
Crisp 60# White Paper

THE MINI-COURSE: 
Login to your Digital Depot and indulge in the carefully curated content available to members only! Enjoy a deeper dive into the monthly theme, and stay motivated with:
Podcasts
Phone + Desktop Wallpapers
Articles
Exercises
and more!
We're here to help you live your best life - 30 days at a time!
Welcome to Happy in Bold!
We are a sister-owned and operated company bringing you Compass Books + Courses, helping you to navigate to happy - 30 days at a time with helpful courses, invigorating workbooks, inspiring products, and more!