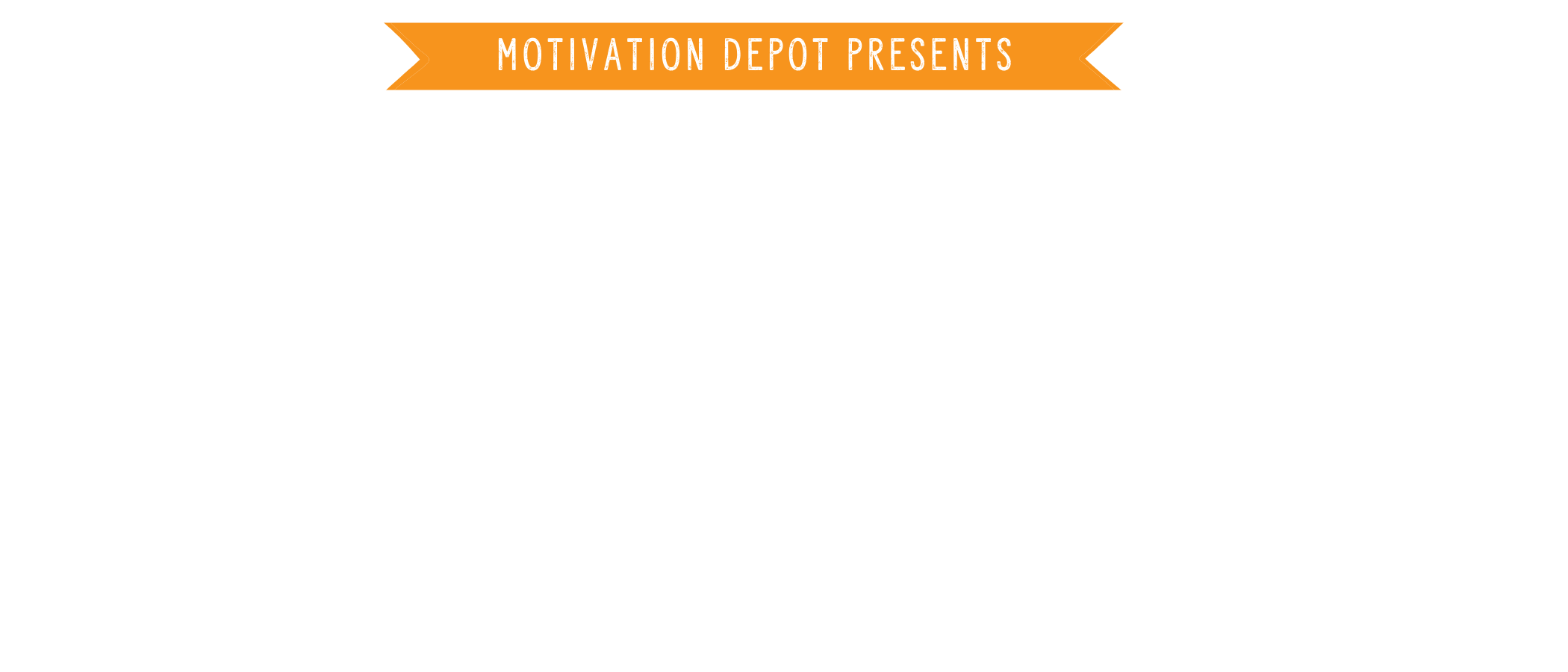 Like many of us, you want to lose weight.
You know that losing weight can...
Give you increased energy
Help you feel better mentally and emotionally
Reduce weight-related health issues
Help you feel more comfortable in your body
Enjoy your wardrobe more
You very much want that,
and you deserve it too!
However...
Where you are now:
Demotivated
You get motivated when you see progress on the scale, but then lose your motivation again when it fluctuates back up.
Frustrated
Outside factors like your schedule, your family and events always seem to rule the your day, and show up on the scale.
Disorganized
You have some idea of what you need to do, but aren't sure where to start or how to begin implementing so many things.
Where you want to be:
Clear-headed
Full of clarity, on track and pumped! Excited to get to your goal weight once and for all! 
Confident
Ready to tackle any problems and issues that arise without letting it get you off track or frustrated.

In-Control
You know and understand your body, and can consciously control what you see on the scale no matter what stress life throws at you.

How to get there:
Join us for the
We'll help you go from Meh to Motivated and get the scale from Stalled to LOSING!

The Motivation Mindset Masterclass
will not only help you get from 😑 to 😊 about weight loss, but also help you... 
Get the scale moving

- starting Day 1
Identify fears and feelings that are holding you back so you can heal and move past them
Learn mind tricks - to catch yourself when feeling "meh" and shift back into motivation
Harness the Power of Habits to get to your goal weight on autopilot
How to set goal and milestones correctly - for maximum success 
Discover the best activities to burn calories & keep your motivation rocking
Understand your mindset barriers and how to break through them for success
Find the

simplest ways to lose

- personalized to you!

Build your motivation toolbox

 - and enjoy optimized ways to stay on track
Shift your mental attitude & confidence and experience a more pleasant weight loss journey
The Motivation Mindset Masterclass provides...

Convenience
We're here to guide, motivate and (kindly but firmly!) prod you through the process of getting mentally refocused and setting yourself up for small, realistic measurable goals. But one part of making this course work for you - is making it easy to work through.
Listen to the trainings anytime that's best for your schedule!
Best yet - you can also listen to all trainings as a Podcast!
Clarity
Get clear on where you're going, as well as how to motivate yourself to take the steps down that path.
By the end of the 30 days, you'll be planted firmly on path to success, with a clear path ahead on how to continue moving forward!
Progress
How much success can you see in 30 days?
Let's find out!
Our goal is not only to get you motivated, but to get you to start seeing some progress on the scale. Because after all - progress is the biggest motivator of all!
The course is laid out in a simple, straightforward daily lessons. Log in, or listen as a podcast! Each one includes:
A daily video or audio track - for quick and easy bite-sized inspiration and motivation!


Additional content including motivational quotes, journal prompts, and more.
No more feelings of overwhelm. Follow our lead step-by-step to know what to do and when to do it.


Each daily module includes a daily to do. Instructions are clear, precise and easy-to-follow. 
Best yet, this course isn't just designed to get you motivated.
It's designed to get you moving!
What's more motivating to make progress than progress itself?? (Nothing!)
That's why this course isn't designed just to get you motivated,
but also to get your progress MOVING - starting day 1. 
How much is your
Weight Loss Success Story
worth...?

What would you pay to be at your goal weight?
If you could put a price tag on reaching your goal weight - what would you pay? 
Thousands of dollars? Tens of thousands?
That goal weight is just around the corner.
You just need to get started, and stay motivated.
With over 4 hours of training spread out to walk you through step-by-step over 30 straight days, this course provides a
ROADMAP TO WEIGHT LOSS MOTIVATION.
This step-by-step roadmap guides you not just once, but trains you on how to get yourself pumped up and moving anytime you get off track.
As this is truly a LIFETIME of Weight Loss Motivation, it typically sells for $499. 
For a limited time, this program is being offered
for only $499 $197!
Or 4 weekly payments of $49.25!
Sign up now, your goal weight is waiting for you to get started!


Where do you want to be 30 days from now...?
The difference between who you are, and who you want to be, is what you do.
START NOW.
"Simple concepts in simple speak. This course is packed with great tips. I'm really enjoying it and definitely am no longer feeling "meh" lol. I feel like I should review this stuff every month!"
Angela Baker
"At halfway through the course I realized I was so much more energized! It feels good to have direction. I love the journal prompts. The topics are helpful and the changes don't feel too hard but I'm already seeing real results. Thank you Kerri!!"
Kelsey Demanns
"I love it. Straight to the point, encouraging, and powerful. Also, my scale is moving in the right direction. Need I say more?"
Deborah Fleming
Motivation Mindset Masterclass
 is a program designed to help you get the scale moving and fire up your motivation to get you all the way to your goal!
All you need to do is: 
Show up, and follow our lead! 
Frequently Asked Questions
These are some of the questions people most frequently ask us:
When do I get access to the course?
Right away! As soon as you sign up you'll get full access to the course and all of the modules. 
Start to walk through them at your own pace, or revisit them whenever is ideal for you! 
This DIY Roadmap is here to work with YOUR schedule.
How long will I have access to the information?
For LIFE! This is a training that is intended to teach you how to get yourself motivated - not just once, but to know the best METHOD for motivating yourself whenever you want - for life! However, if you decide you want a refresher on any parts of the course, it's yours to keep - forever! Revisit the modules anytime! 
Who are we...?
Hi, I'm Kerri! 
I've been a Weight Loss Coach since 2009 and have loved every minute of helping people: 
Gain Motivation
Figure out what's holding them back
Gain confidence
See their bodies (and minds!) transform

I've worked with clients of all shapes and sizes, from high school students to those in their 90's...from those who wanted to lose 100 lbs, to those who wanted to lose 5.

(Or one who wanted to lose .4, Literally!) 
What this means for you: 
Whatever the reason you're unmotivated, I've likely seen it before - and I've likely shared a tip, example or story in this course that will help you! 

Hi, I'm Heather! 
Kerri and I are sisters and we work together to help keep people on track, organized and motivated. 
I'm a professional recombobulator.
(Bet you didn't know that was a word did ya?) 😉
I help take things that are messy, and make them organized,
things that are confusing, and make them simple. 
In this course, Kerri and I guide you for 30 straight days, helping you go from discombobulated, to RE-combobulated, and rocking your weight loss story!
DISCLAIMER: Results may vary. We can't promise anything, only that we'll do all we can to show you the way and root you on - following through is up to you. You've got this! NOTE on average weight loss: While 2 lbs a week is typically the highest drop to aim for when losing in a healthy way, often big shifts to what your body is used to can cause larger drops at the start. Depending on where you are starting - 10 lbs is possible, and worth aiming for! But of course, again we can make no promises. If you have any additional questions please refer to our medical disclaimer.